Realismus Modding just released the much anticipated Seasons mod for Farming Simulator 19. Considered one of the best mods for the previous installment of Farming Simulator (FS17) this mod was on the top of the wishlist for most FS19 gamers. Now that's out let's see what's new in this release and how it is different from the Seasons mod for FS17
Crop growth is more dependent on weather
Droughts or cold weather can destroy parts of your crop not entire fields. So it's no longer all or nothing like in Seasons 17. If you plant too late your crops will start the germination but they will not have enough time to mature. Each crop has it's own resistance to different weather conditions. You can find these in the Seasons menu.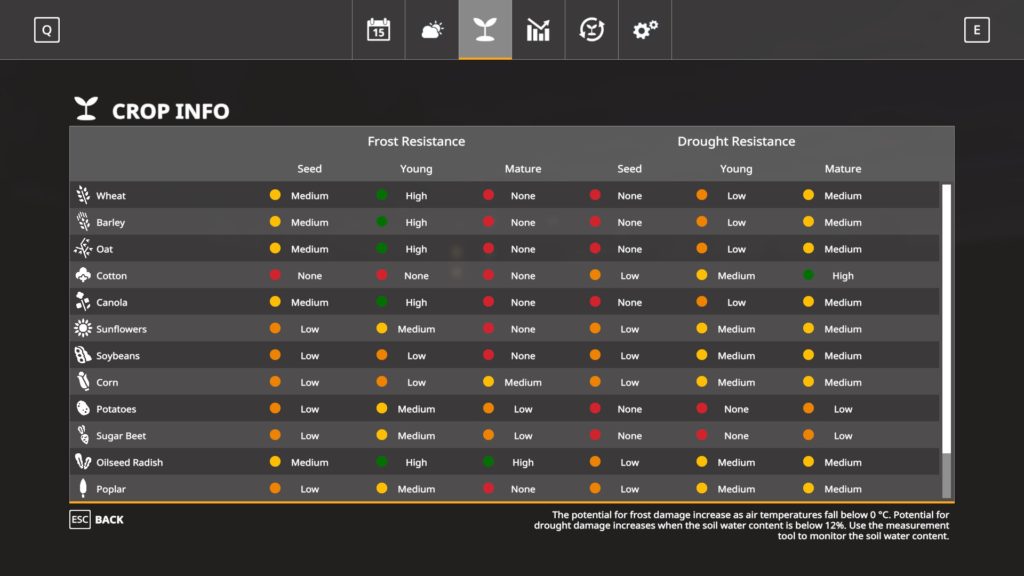 Crop Rotation
Crop rotation is a practice in farming where each year a different type of crop is planted on a certain field. This improves yield if done correctly. In Seasons 19 it is possible to simulate this practice of crop rotation and it is possible to obtain a 120% yield effect on your crops if you use rotation correctly. The Seasons menu also offers a rotation planner for you.
Weather effects and forecast
Weather effects are more dynamic now. You can have much more variety during the day. Rain in the morning and sunny skies in the afternoon. Even thunderstorms are added. The weather forecast is much more detailed
Animals
Animals have also received a major overhaul. Each animal is independently simulated (age, weight, gender). There are different breeds. For example if you raise cattle for dairy you would choose certain breeds. If you want meat then you would choose other breeds that are more suited for this purpose. Animals can die if you don't care for them properly.
Another important feature for animals is the integration of the grazing mod. If your animals pens have grass then they will consume this first then the grass in the trough. It's important to note that there is no need to change maps for this feature to function.
Animals also need lots of water now and for this a water pump has been implemented that can be placed near the animal pens.
Improved grass handling
Grass is much more complex now. You need to really plan your operations and look out for the weather. Wet grass needs to be tedded after it was cut. If you do this then it will dry in the sun to become hay. If hay is left in the rain then it will turn wet again and will start to rot. Hay and straw kept outside in the rain will also start to rot. If you store them in a building they will not rot anymore like in Seasons 17. Grass being wet will always rot but it will take two days instead of one.
Snow
In the winter there is a high amount of snow. You need to clear the snow from the roads and for this purpose Realismus Modding and Giants have also released another mod, the Hauer Snow Pack which is available to download from Giants Modhub. This snow pack contains a salt spreader and a snow plow. Spreading salt only works on thinner layers of snow. If the snow is really deep you need to use the snow plow.
Vehicle maintenance and repair
Vehicles need to be repaired and also painted if they have scratches. These two operations are now separated.
For the full list of new features you can also refer to the post Realismus Modding has added to their webpage
Conclusions
The new Seasons mod is really a game changer and you will have a very different (better) game experience. However at this moment only the default maps have full support for Seasons. Players who enabled Seasons on other maps have experienced issues mostly with trees not being displayed properly and snow having odd colors. Once modders update their maps we think that you have really no excuse not to use Seasons while you're playing Farming Simulator 19.
You can download the Seasons mod from the Giants Modhub.