Any tower defense enthusiast knows the GemCraft series of games. In my humble opinion these were among the best tower defense games ever created. And now Game In a Bottle, the game's developer and publisher announced that the newest game in the series gets released this year and will be called GemCraft – Frostborn Wrath. This is the fifthe chapter in the series. The previous games were: GemCraft – Chapter One: The Forgotten, GemCraft – Chapter Zero: Gem of Eternity, GemCraft – Lost Chapter: Labyrinth, GemCraft – Chapter Two: Chasing Shadows (each link takes you to the game's page, some of the older ones can be played for free now).
GemCraft is a dark fantasy, fast-paced, real-time strategy, tower defense game where you can create and combine gems of various properties then you can combine them and upgrade them. You can also construct buildings and cast spells to further enhance your gems.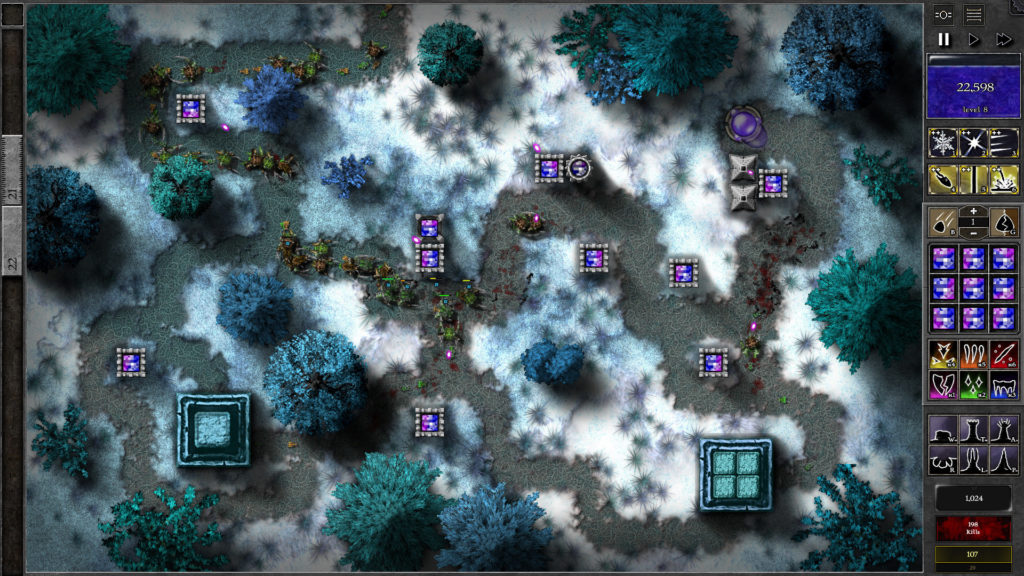 For the full list of new features you can refer to the game's Steam page. I can hardly wait to get this game and start the endless waves of monsters one after another.