FDR Logging released their newest mod for Farming Simulator 19 – the Yarder Pro 550. The yarder is a logging equipment that can pull or fly logs from the stump to the landing using a system of cables. The yarder usually consists of an engine, drums and par and has a whole range of configurations and variations.
FDR Logging is well known for their quality forestry mods for FS19 and FS17. They have released lots of logging machines and some very well known maps such as Grizzly Mountain for FS19.
The Yarder Pro 550 is available in the in-game shop for 285.000. Once acquired you can take it up the hills of your logging zone and start winching the logs from a long distance. The machine has about 5000 m of rope and once you have felled a bunch of trees you can attach the rope to the trees and use the remote controls of the yarder to winch the trees back to your landing zone.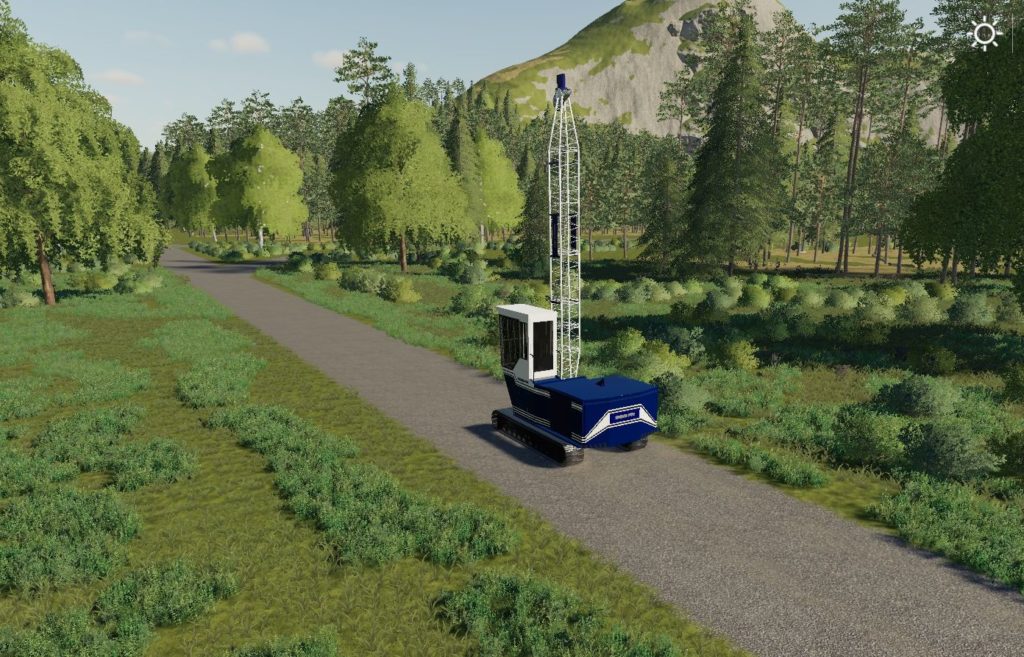 Below you can find the control keys for the Yarder Pro 550
| | |
| --- | --- |
| Operation | Keys |
| Start or stop the Yarder [when in the yarder] | B |
| Detach all trees attached to the cable | LEFT SHIFT + B |
| Fast winch via remote | LEFT SHIFT + Z |
| Release the rope via remote | X |
| Winch via remote | Z |
| Attach / detach objects [when outside of the yarder] | B |
You can download the Yarder Pro 550 mod on FDR Logging's website